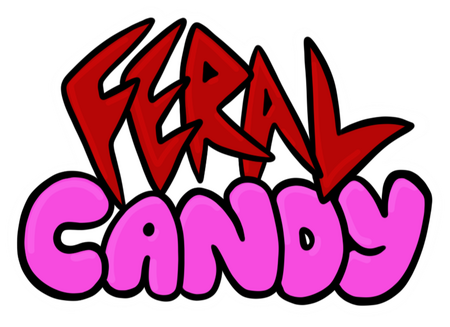 Feral Candy Fursuits
Quality fursuit design and creation. We bring your beloved babies to life!
Commissions Currently Closed!
About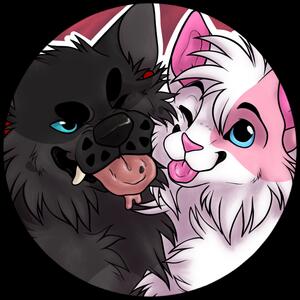 Feral Candy Fursuits is a US-based team of two fursuit makers that started making suits together in their free time in 2017. After a few years of making suits together for fun, we decided to come together as a business and established Feral Candy Fursuits in 2020.
The Team

Kiba Sanders is the 'brain' of Feral Candy. He is the head specialist in the creation of Feral Candy's fursuits, creates all of our headbases and patterns, and does the detail work on all of Feral Candy's creations. He does most of the art for Feral Candy.

Beck Liberatore, also known online as Sprink or What the Beck?!, is the 'hands' of Feral Candy. They assist with the assembly of all of Feral Candy's creations, and are the main social media manager and organizer of the company. They also do their own crochet artwork outside of Feral Candy.
Gallery
Fursuits
Dante - March 2023
Digitigrade Fullsuit minus Head
Fulgur - October 2021
Full Partial with Wings
Moonstone - September 2021
Full Partial
Koi - August 2021
Digitigrade Fullsuit
Shizuka - June 2021
Plantigrade Fullsuit minus Head
Model is smaller than client
Ookami - May 2021
Digitigrade Bodysuit, Floor-dragger Tail, and Feetpaws
Model is smaller than client
Kiba - 2019
Digitigrade Fullsuit
Sprink - 2019
Digitigrade Fullsuit minus Head
Miscellaneous Fursuit Projects and Fursuit Parts
Other
Props and Accessories
More Images Coming Soon!
Convention Schedule!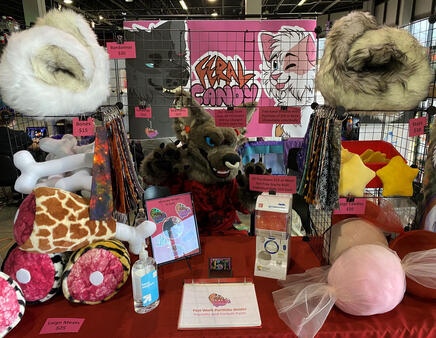 We love to be able to attend and vend at different conventions throughout the year! On this page you'll find our convention schedule for the year, as well as past conventions we have attended, sold at, or delivered a suit at!
We are excited to see you in 2023!
2023 Convention List
TBA!
Tentative Upcoming Conventions
Interested in seeing us at your local convention? Let us know where it is and we'll see if we can add it to our roster!
2023 List Coming Soon!
Past Conventions
Here is a list of conventions we have been to or stopped by for a delivery in the past! Maybe you've seen us around!
Megaplex 2021
Furrydelphia 2021
GenCon 2021
Midwest FurFest 2021
Furry Weekend Atlanta 2022
Join the Feral Candy Family!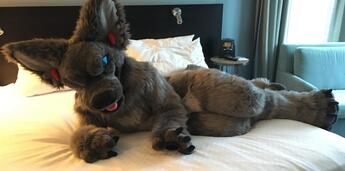 Here at Feral Candy, we work on a variety of projects including fursuit heads, partials, fullsuits, parts, plushies, and props! We absolutely love to bring characters to life, either as a cute wearable fursuit or an adorable snuggle-able plushie. We are always excited to work with characters of all kinds of species, with people of all kinds of body types and needs, and ideas of all kinds to make something truly special for each and every person we work with.
Feral Candy Fursuits is not taking on custom commission work at this time. We are currently finishing the last projects in our queue, and moving towards making premades to sell online and at different conventions we attend! Check out our social media if you want to see what we have available. When we have a timeframe for our next commission opening, we will announce the dates on social media and update our website accordingly!
Prices
These are the starting rates for our suits as of early 2023! Only very simple characters or designs, or artistic liberty designs, will cost exactly the base price; most others will be a bit above the base rate. We do not take commissions at this time so we do not always offer quotes, but if you are interested in the specifics of a project or idea you have in mind you can always reach out to us via email or by sending us a message on social media. These prices provide a good starting point to save up for to purchase a premade from us or to have as a goal for a future commission opening of ours!
Heads starting at $1300
Partials starting at $2200
Fullsuits starting at $4000
Please be aware if you work with us or purchase anything from us, you are agreeing to our Terms of Service.
Thank you so much for your interest in our work!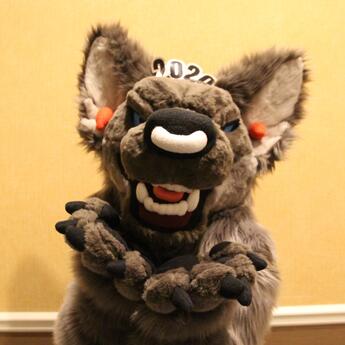 Care Guide
How to Wash Your Fursuit
To increase the longevity of your fursuit, it is recommended that you hand wash all parts of your fursuit. Soak the fursuit in cold water to get it completely wet, then lightly wash with a gentle soap by hand. Be sure to rinse the soap out of your fursuit thoroughly.
To dry your fursuit, lay it out near a strong fan and let it air-dry. Do NOT use any heated air (such as a clothes dryer, hair dryer, or heater) to dry your fursuit, as heat damages the fur fibers of faux fur. Stuffed parts of your fursuit such as handpaws, feetpaws, tails, or digitigrade padding will take longer to dry. Ensure that you completely wash and dry your fursuit before storing it to prevent the growth of any bacteria or mold on still-wet pieces.
If you need a quicker way to wash your fursuit, all of our fursuit parts except our heads are fully machine washable! We always recommend hand washing if you can just as it can help some with the longevity of your fursuit, but your handpaws, feetpaws, bodysuit, and most tails can be washed in a front-loading washing machine on a gentle setting with cold water. It is not recommended to wash your fursuit head in a washing machine at all! Fursuit heads are hand-wash only.
For bodysuits, be mindful about hanging a completely wet bodysuit up to dry. Fur gets very heavy when wet, and hanging a soaking bodysuit can cause the faux fur backing to stretch in the long run, which will cause your bodysuit to wear quicker and not fit as well. Lay your bodysuit out to dry near a strong fan first, then it can be hung up again when it is dry or mostly dry.
To keep your fursuit looking as cute and fluffy as possible, it's recommended to brush your suit very frequently throughout the drying process. This can also help to get excess moisture out of the fur, which helps speed up the drying of your fursuit!